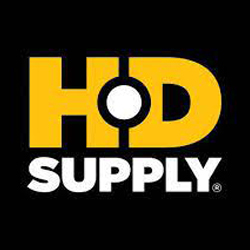 HD Supply - HQ Supply Chain
Data Analyst - Supply Chain
Sorry, this job has expired.
Atlanta, GA, United States
Paid Tuition Reimbursement, Paid personal time, Paid holidays, Paid vacation, Profit sharing, Telecommuting, 401K / Retirement plan, Disability Insurance, Vision Insurance, Dental Insurance, Life Insurance, Health Insurance
$60,000.00 – $65,000.00 Annually
HD Supply is one of the largest industrial distributors in North America. Our corporate office is currently accepting applications and scheduling interviews for Supply Chain Inventory Planning Data Analyst. New Grads with relatable Internship and / or Simulated Supply Chain Projects are encouraged to apply!
Dependent on experience, starting compensation ranges from $60k - $65k plus year end bonuses!
We are looking for someone with a Bachelor's Degree in Logistics, Industrial Engineering, Information Systems, Supply Chain Management, or Transportation, Plus 3+ years Work Experience in logistics and supply chain operations.
Some of the skill sets you will need include:
High Proficiency in Excel inclusive of VLOOKUPs, Pivot Tables, Complex Formulas etc.
Academic or Work Experience with one of the following verticals: supply chain, operations, network modeling, inventory planning, transportation logistics, and / or warehousing
Demonstrated work experience performing inventory control duties
Demonstrated capabilities working on large scale inventory initiatives.
Scope of work:
In the Inventory Planning Analyst role, you will be responsible for category inventory management across the enterprise! You will be creating replenishment strategies, executing SKU transitions, maintaining network balance through parameters, and collaborating with internal and external cross functional partners to get the job done.
In this position, you will use data analysis techniques to resolve missing and incomplete information and address inconsistencies. You will have increasing independence with guidance only on unusual and complex problems. As you gain experience, you may provide general guidance and direction to junior level support or professional personnel.
To be successful in this role you will need experience and competency with:
Must be analytically-oriented, including a willingness to investigate large data sets and equipped with an intuition around deliverable design  
Must demonstrate strong communication (oral and written), interpersonal, and presentation skills 
Major Tasks, Responsibilities, and Key Accountabilities:
Leverages SAP and other systems to execute "day to day" inventory control, in order to consistently achieve fill rates while minimizing Inventory days on hand across the global supply chain. Identifies and prioritizes root causes of fill rate issues and excess inventory, and drives corrective actions and control mechanisms across cross-functional teams.
Utilizes and monitors exception reports and daily analytics for all business metrics; taking appropriate and timely action to prevent stock outs, minimize DOH, and expedite delivery to fill potential backorders.
Develops and executes inventory strategy for new SKU introductions, discontinued SKU reductions and dispositions, customer-specific inventory positions, direct import SKU sets, and seasonal inventory requirements. Audits product master data (e.g., UoM, vendor SKU number, case quantity) to ensure accuracy.
Partners with Inventory Analytics and Merchandising teams to proactively identify fill rate and excess inventory issues, and execute respective corrective actions as needed.
Partners with Demand Management to align inventory system controls (EOQ, min/max, safety stock, velocity rankings) with business objectives. Analyzes and communicates impact of proposed changes.
Manages supplier relations and partners with supplier to address fill rate, lead time, damaged in-transit issues and supplier return process. Creates import orders based on containerization requirements.
Collaborates with Merchandising, Sales, Marketing, Inventory, and Finance to incorporate the on-boarding of new products, retirement of old products, customer-specific inventory requirements, regulatory changes, and promotions into the demand planning process and recommendations.
Supports and executes aged, obsolete and excess inventory reduction strategies – RTV, "fire sale", contests, transfers, scrap, liquidation, donation, etc. Analyzes forward buys to reduce exposure to excess inventory on hand.
Our Talent Team is looking forward to meeting with you! Please do not delay in submitting your interest and applying!
HD Supply is one of the largest industrial distributors in North America. We support our customers' success in maintenance, repair and operations (MRO) by consistently delivering what they need, where and when they need it. With 44 distribution centers spread across 25 states in the US and two Canadian provinces, HD Supply provides an expansive offering of approximately 200,000 SKUs featuring high-quality, name-brand and proprietary products – all at competitive prices. Combine this with our industry-leading, value-add services – including localized job-site delivery, will-call and direct-ship options, diversified logistics and innovative solutions – and you can see why our more than 300,000 customers continue to trust HD Supply as their first choice supplier for getting the job done. Our commitment to you!
With an active commitment to the communities in which we operate, HD Supply associates are part of a thriving organization that supports the virtues of wellness, diversity and inclusion – all of which are top priorities for the company. Equally as important is empowering our associates to grow professionally while providing competitive benefits and compensation. If you're ready to find a rewarding career and achieve your full potential with a growing industry leader, HD Supply is ready for you!
ubhnlenda2t3
548637066